Aptera's NeverCharge vehicle is a revolutionary project, a true show stopper (or a beginning to a new era). While short descriptions usually don't give justice to the majority of impressive and forward-looking projects Elaphe is privy to work on, this one can be summed up very nicely in short:
The Aptera is an awesome three-wheeler that can travel more than 1000 miles on a single charge and rarely needs to be plugged in. All while having a look and feel of the future!
As Aptera's co-CEOs Chris Anthony and Steve Fambro stated:
»We are building an efficiency-obsessed brand because we want to inspire people to do more than just drive their cars.«
And they succeeded – with building a car for the people that are aligned with their vision of what an EV should be. With more than 8000 preorders to date, the people support their cause.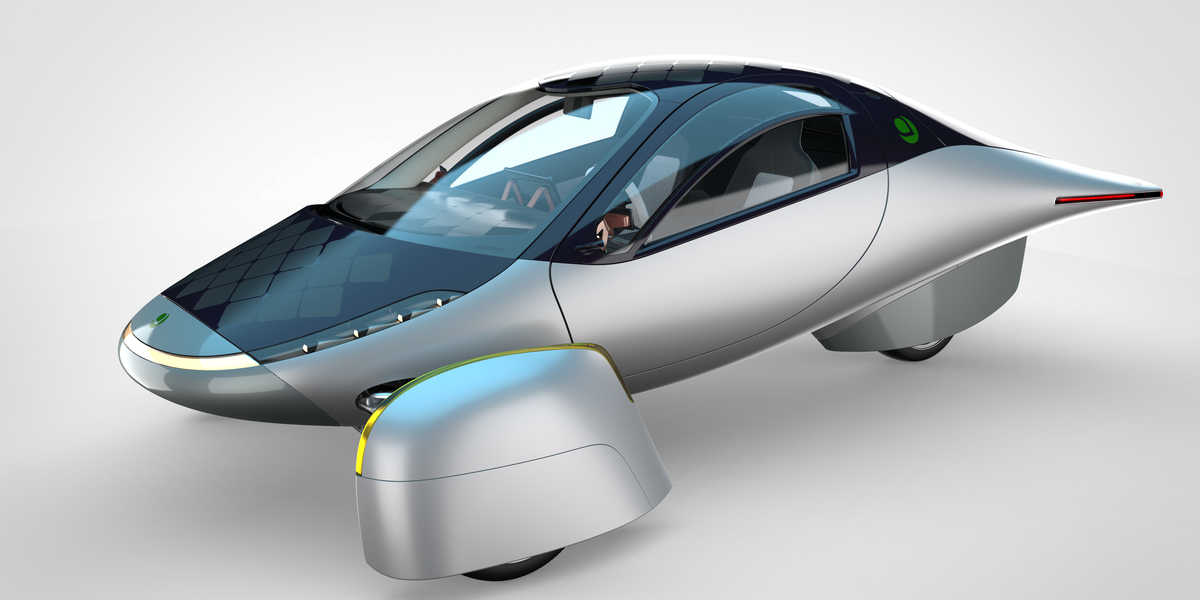 Elaphe and Aptera's (formerly Accelerated Composites) story goes way back, to 2010, when our CEO and CTO visited the USA. Some years passed and here we are now – both focusing on bringing highly-efficient and sustainable innovations to the automotive market.
Aptera's Never Charged vehicle has a feel of an American eagle with its sharp lines and elegant moves. The powertrain, specifically in-wheel motors are positioned just like muscles in an animal body– exactly where the power energy is needed. There is sure a lot of magic in Never Charge and Elaphe is glad to contribute the enabling building blocks that serve the brand's – and vehicle's – vision.
Being dependent on an all-round sustainable power source – the sun,  minimum charging will be required, depending on your location. It is possible to drive 40 miles per day and up to 11,000 miles per year on solar power alone. The mechanism behind it is an energy-absorbing composite material made of steel and aluminium, embedded in the vehicle surface. Stressing about finding a free charger would, therefore, be a problem of the past.
The magic in Aptera's Never Charge is also in its lightweight and low-drag aerodynamics, which make this vehicle even more efficient. Built from lightweight composites,  the total vehicle's weight is 850 lbs and the vehicle is assembled out of only four large parts. This is quite an upgrade since typical electric vehicles have 300 key structure parts,  affecting longer time-to-scale ratios and the overall cost of the application.
To make the ride with NeverCharge even more fun and unique, they are offering some advance features in an "off-roading" package, having sturdier wheel fairings and a higher suspension. The options and ideas with Never Charge are limitless!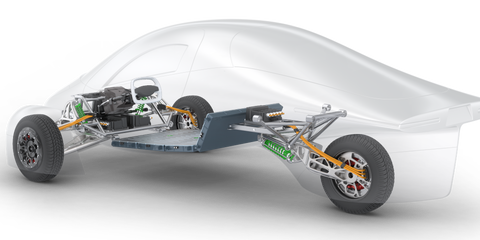 Elaphe has already pre-ordered all the different models of the world's first 1,000-mile range EV.
While we're busy working on the powertrain, you are invited to follow Elaphe on LinkedIn for exciting and meaningful challenges we solve on the way!