With the launch of the Lightyear 0 vehicle, the world's first production-ready solar car, Lightyear's collaboration with Elaphe on the in-wheel motor platform also became public.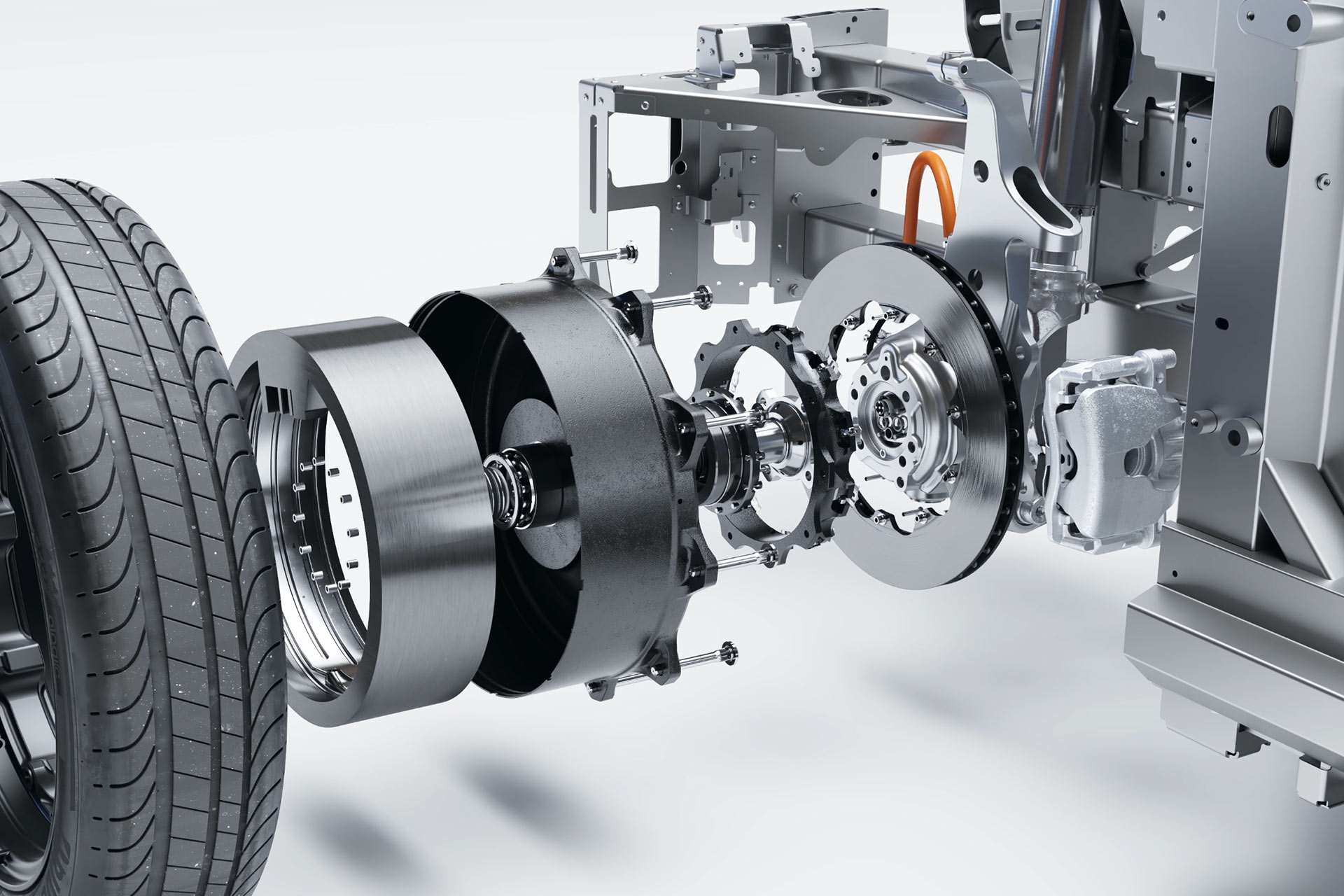 Being in touch with Lightyear's team for more than half of a decade, many efforts and design loops have been focused on pushing our proprietary electromagnetic layouts to the extremes in all sorts of minute details.
After serious testing and a lot of learning, together, we have achieved in-wheel motor efficiencies of 97%, losing just a fraction of energy through heat.
But the more impressive numbers come in the actual driving cycles of the vehicle – we managed to tune the motor's high-efficiency areas to be super-efficient in real life, overall driving scenarios.
The motors, designed specifically for the Lightyear, now offer 91% WLTP cycle energy efficiency.
While the motors are efficiency champions by themselves, it is the whole vehicle that completes the story.
The vehicle's performance matters as a whole, as energy use is dependent on the entire system; and the losses of all the components.
Targeting to build cars that can drive up to 20,000 km per year on the power of the sun, and use so little energy, that they can offer the best km/minute charging speed, the Lightyear team is solving the issue of insufficient charging architecture and range for long-distance driving.
Lightyear's focus is, therefore, not only on enabling users to be sustainable in their travels but also on minimizing the downsides of owning an electric car.
With such an inspiring – and bold – vision, finding the right partners is an important part of the business.
As the Lightyear management added;

»It's important to us that our partners not only stand apart as the best in their field but that they share our vision for a brighter future. That's why we work with Elaphe.«
Since our early founder research in the 1980s, we are proud to have grown to become one of the world's leaders in in-wheel powertrains, with more than two decades of experience in designing, testing and producing these enabling technologies.
We pride ourselves in developing solutions that serve as an enabler of user-focused vehicles, such as the Lightyear 0, disrupting the market with possibilities both for the users, vehicle designers and sustainable transport.
And we have only begun!
___
Follow our story on LinkedIn by subscribing here.
Original press release available on this link.