Elaphe CTO, dr. Gorazd Gotovac, named Rising Star in Automotive 2018
On the eve of June 5th, 2018, the who's who of the automotive realm gathered at the Museo dell'automobile di Torino, Italy. CEO's of the largest OEMs along with key media outlets joined forces to celebrate the 2018 Rising Stars in Automotive – young extraordinary professionals, with a clear view and ambition to unleash their vision onto the world. 
The eighth annual Rising Stars awards recognize fast-climbing auto leaders who are already taking big steps forward in the industry. From automakers to suppliers, manufacturing to connected cars, engineering to sales, each Rising Star has spearheaded change and made progress up the career ladder. Elaphe's own, dr Gorazd Gotovac, was named the 2018 Rising Star in Automotive in Electrification.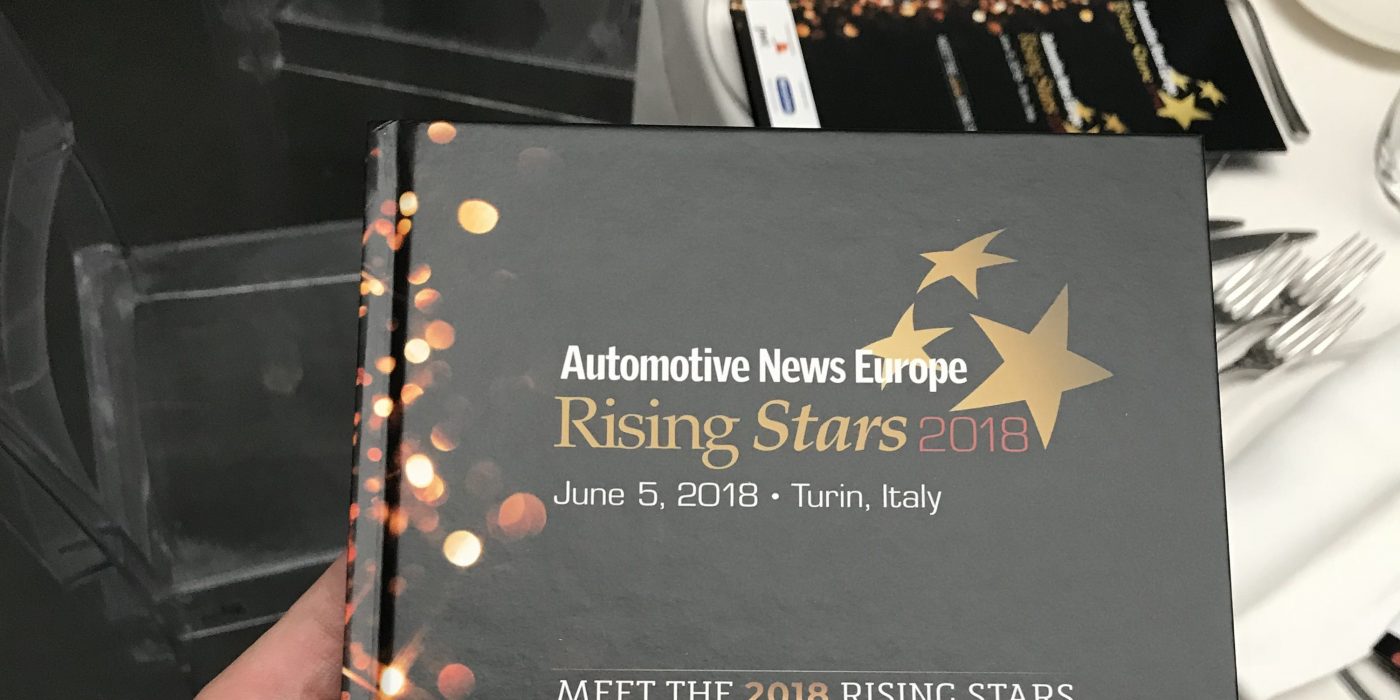 "These 17 individuals have the talent, drive and flexibility to lead the auto industry, which is changing at the speed of light and needs fresh ideas from young executives to overcome some huge challenges," Automotive News Europe Associate Publisher & Editor Luca Ciferri said. "Several of our past winners are now in positions that allow them to lead our industry for years to come. We expect the same success for this year's Rising Stars award recipients."
Elaphe congratulates our CTO and we stand united on the roaring path into the future. As Elaphe CEO put it:
Scoring a goal makes one player happy. A successful pass makes two players happy. The Rising Star🌟 in Automotive Award makes the whole Elaphe team happy🙈👏!
A Rising Star is an automotive executive with a pan-European profile who has driven change, fostered innovation and made courageous decisions.
To qualify, candidates should have a minimum of 10 years of work experience, have multiple language skills and be 45 years or younger. Nominations are accepted from carmakers, suppliers, automotive service providers and retail/aftersales businesses. More at europe.autonews.com.