In Elaphe, we have a tradition of spreading joy with a goofy Christmas video – and this year is no exception! ✨
For us, 2021 was all about progress.
May it be in the in-wheel maturity activities, expanding our project portfolio or growing our team – we made sure the video showcases our efforts with lots of Christmas spirit.
We invite you to hop on the Elaphe Christmas ride by checking out the video here:
Since December is the month of giving, the company also raised 6,500 euros for 13 non-profit organisations that help others in need.
We are glad to contribute to the well being of all, people and animals, and make their lives just a bit easier.
Every small (or big) gesture can make a difference, therefore, we are encouraging you to donate too. ?
Thank you!
Also, we have not forgotten about our younger generations, Elaphe children.
This year Santa will deliver them a special present – a children's book, teaching about the important values such as friendship, kindness and magical powers of teamwork.
We are also sharing it ? HERE ? as a gift to anyone interested.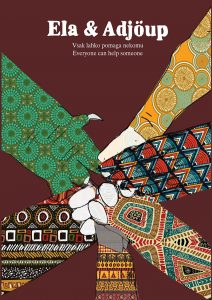 Elaphe team wishes you happy holidays and a healthy and prosperous 2022!