As part of Elaphe's mission to strengthen our digital presence and commercial strategies, we brought in some experts to guide us through the dense forest of the digital space to find out how to leverage it for reaching more of those customers that will benefit from our technology, solutions and know-how.
Elaphe v letu 2019 izvaja projekt »Nadgradnja elektronskega poslovanja v Elaphe« (e-LAPHE), katerega namen je olajšanje vstopa v globalne verige vrednosti in na nove trge, povečanje mednarodne konkurenčnosti poslovanja, izboljšanje in pospešitev interakcije s poslovnimi partnerji v tujini, bolj učinkovito pošiljanje in zbiranje informacij ter izboljšanje odnosov v Elaphe dobavni verigi. V sklopu projekta smo izvedli tudi usposabljanje na področju digitalne strategije in pristopov za izboljšanje digitalne prisotnosti ter povezanih komercialnih procesov.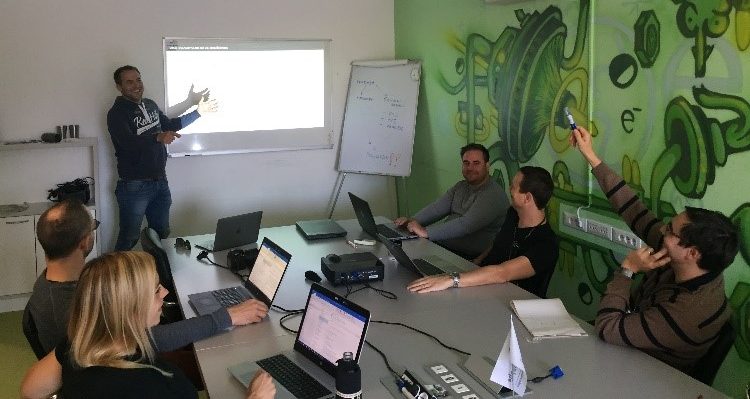 This activity was cofunded by thr Republic of Slovenia and the EU from the European fund for regional development.
Operacijo sofinancirata Republika Slovenija in Evropska unija iz Evropskega sklada za regionalni razvoj. Več na povezavi spletne strani evropske kohezijske politike v Sloveniji www.eu-skladi.si.