Series production development
When your application is ready to take the next step towards series production, we can support with custom motor development or where applicable, provide a time-effective solution based off our off-the-shelf motors in 3 distinct performance ranges.
Regardless of your choice, your project will benefit from Elaphe in-house developed production processes and machines. Both are flexible to cover production quantities from a few hundred pieces per year up to hundreds of thousands for automotive industry mass production.
We can jump start a small to medium series production line with Elaphe in-house developed production machines and processes or work with original equipment manufacturers to set up high volume production.
From Samples to SOP
When going through the concept and design phase, we support  your product development with manufacture of first samples and the validation of the selected technology. Your quality standards are implemented through industrialization and the processes tuned to enable B-sample motors implementation for the design tests in your vehicle. C-sample motors are ready for you off-tool during production ramp-up while guide the process through PPAP and ensure quality monitoring according to strict automotive standards.
Your timeline requires a fast production start? Based on our deep technology and process knowhow, we are able to accommodate your ambitious SOP timeline.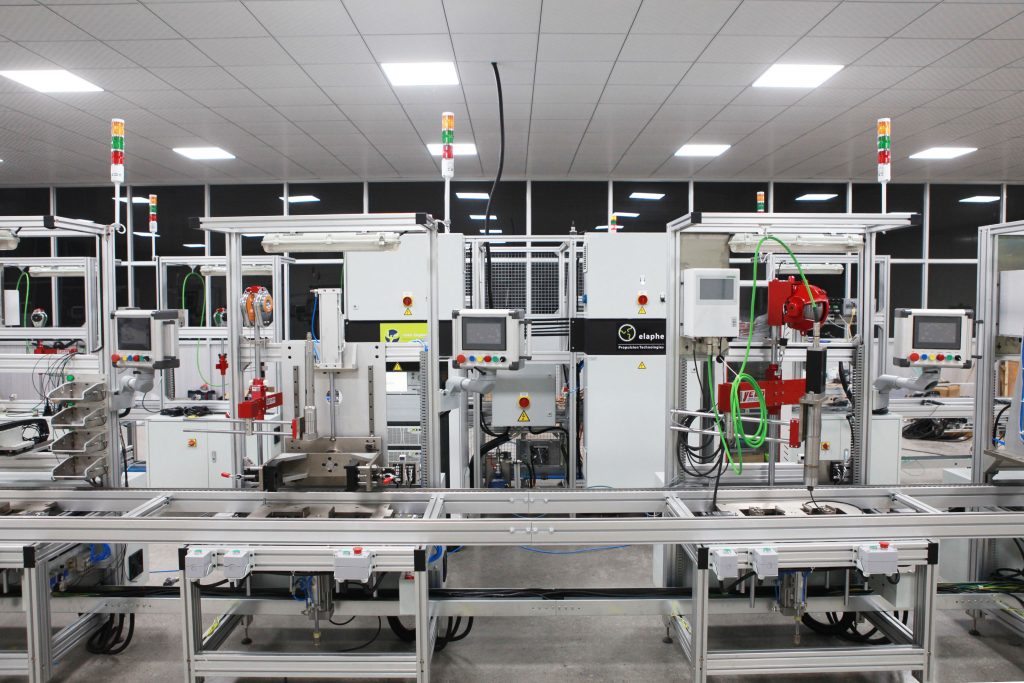 Production
Our aim is to provide a commercial framework that facilitates the market success of your application. With the production machines developed in-house, we are able to jump start small and medium scale production directly, effectively and in record-time. 
When scaling to mass production we strive to implement the best business model to accommodate your processes – from in-house production, through partnerships with established Tier 1 or the production at a partner of your choice.