Testing and Validation
Tried, tested and proven. We won't throw your money into some elusive innovation that will never work… 
Elaphe Propulsion Technologies Ltd. houses a state-of-the-art laboratory for testing high-torque  and high-speed motors and related components for up to more than 1500 Nm. Our standard direct-drive motors produce up to 110 kW and we require the ability to test the motors in peak and continuous conditions, so we developed multiple testing and validation benches according to our unique approach, so that more than 90% of the generated energy can be returned back to the grid. Using advanced cooling systems, precise data monitoring and in-house developed control systems and environmental test cells, capable of running several high-torque motors under load through automotive validation cycles, Elaphe is a trusted testing partner of major automotive players and a leader in the field of in-wheel motor validation.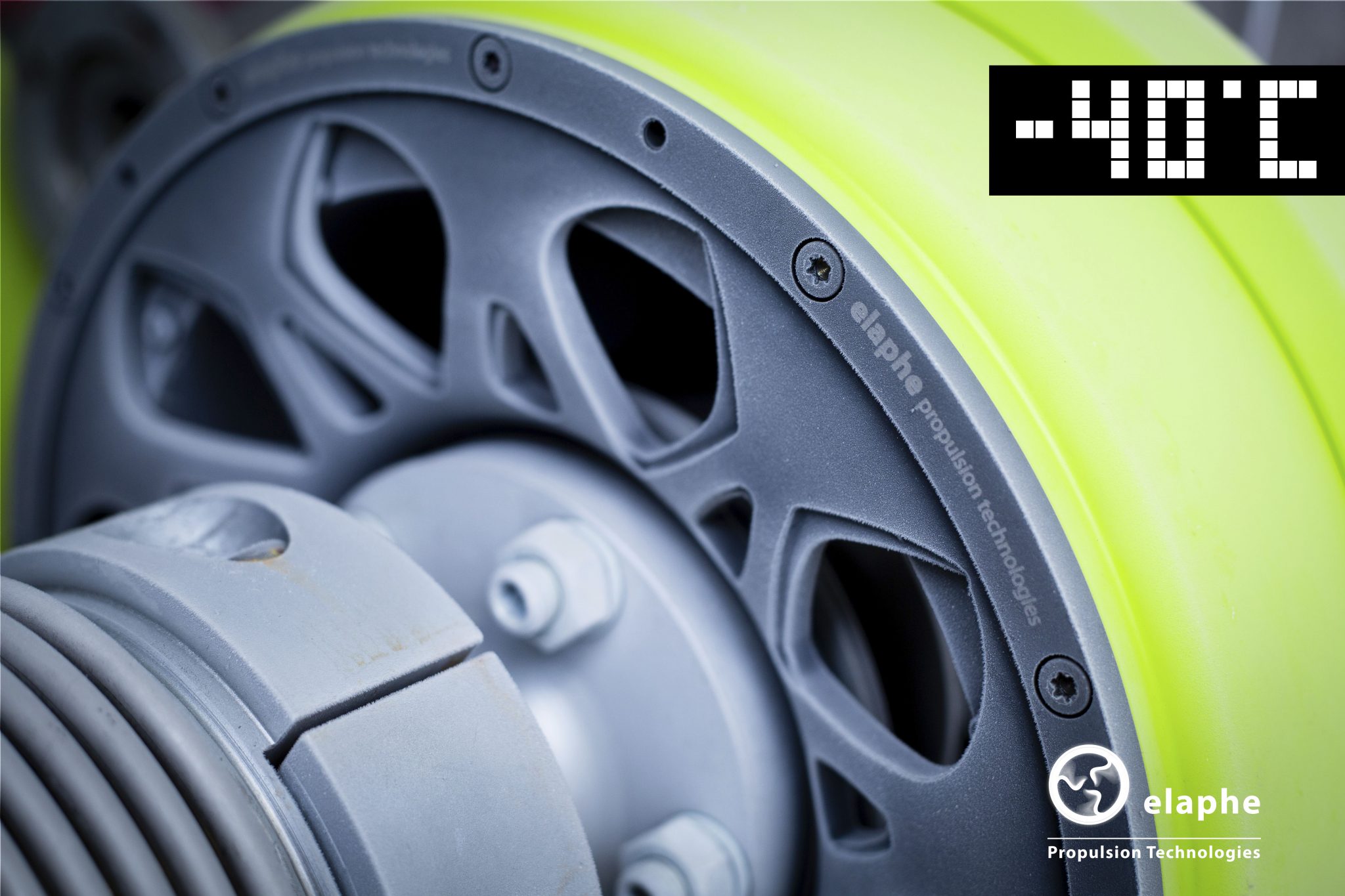 Outside of the lab, we regularly test our technology and new developments on vehicles in the real environment, under a variety of driving and environmental conditions, such as polar winter temperatures, snow, mud, rain, gravel and sand. Mule vehicles are tested on a daily basis and have been an exceptionally reliable source of clean and efficient transportation for the better part of the decade.
As part of our mission to bring the in-wheel technology to the automotive realm we have co-authored international and national standards, as well as created even stricter internal standards. Our experience in setting product requirements, design and implementation of custom advanced test benches, and a decade of OEM-level validation activities will be at your disposal for testing and validating your products or technology.
Elaphe experts will help you establish or review requirements, set up test procedures and piece together relevant standards, duty cycles and data acquisition systems to enable efficient and effective testing activities, on a component level and on the vehicle-level.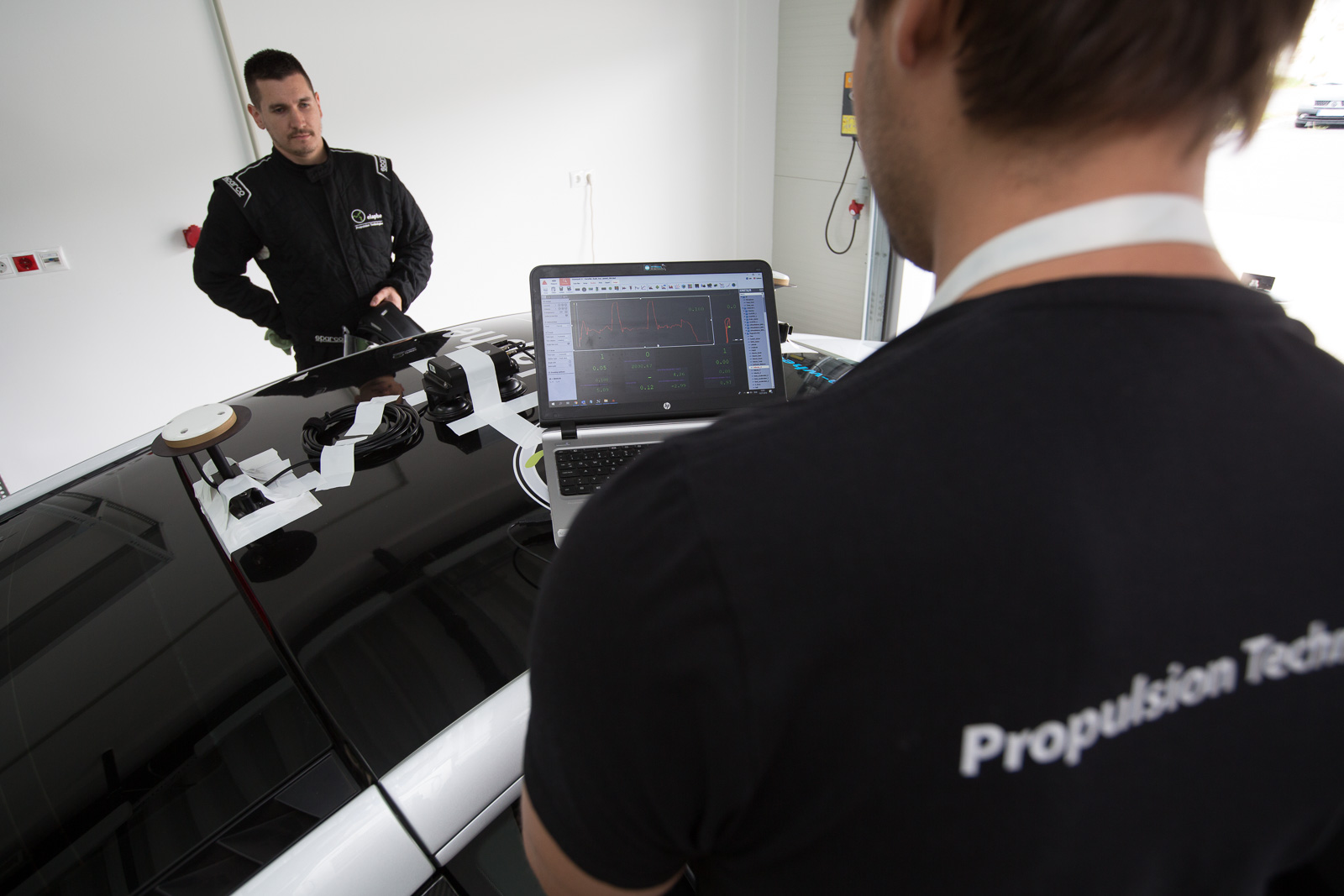 Testing and validation services
Whether it's environmental testing in our climatic chambers, able to run multiple motors under load through their duty cycle, temperature shock testing, fatigue or performance testing, we've got you covered. We are able to carry out standard e-powertrain tests and specific durability tests with our in-house equipment, and leverage our vast network of specialized partners for more specific tests off-the-menu.
Do you need to run a characterization of your newly developed prototype? Reach out to our experts to see how we can provide you with a one-stop-shop solution, including high-performance control hardware, tailored software, and test execution, analysis and reporting.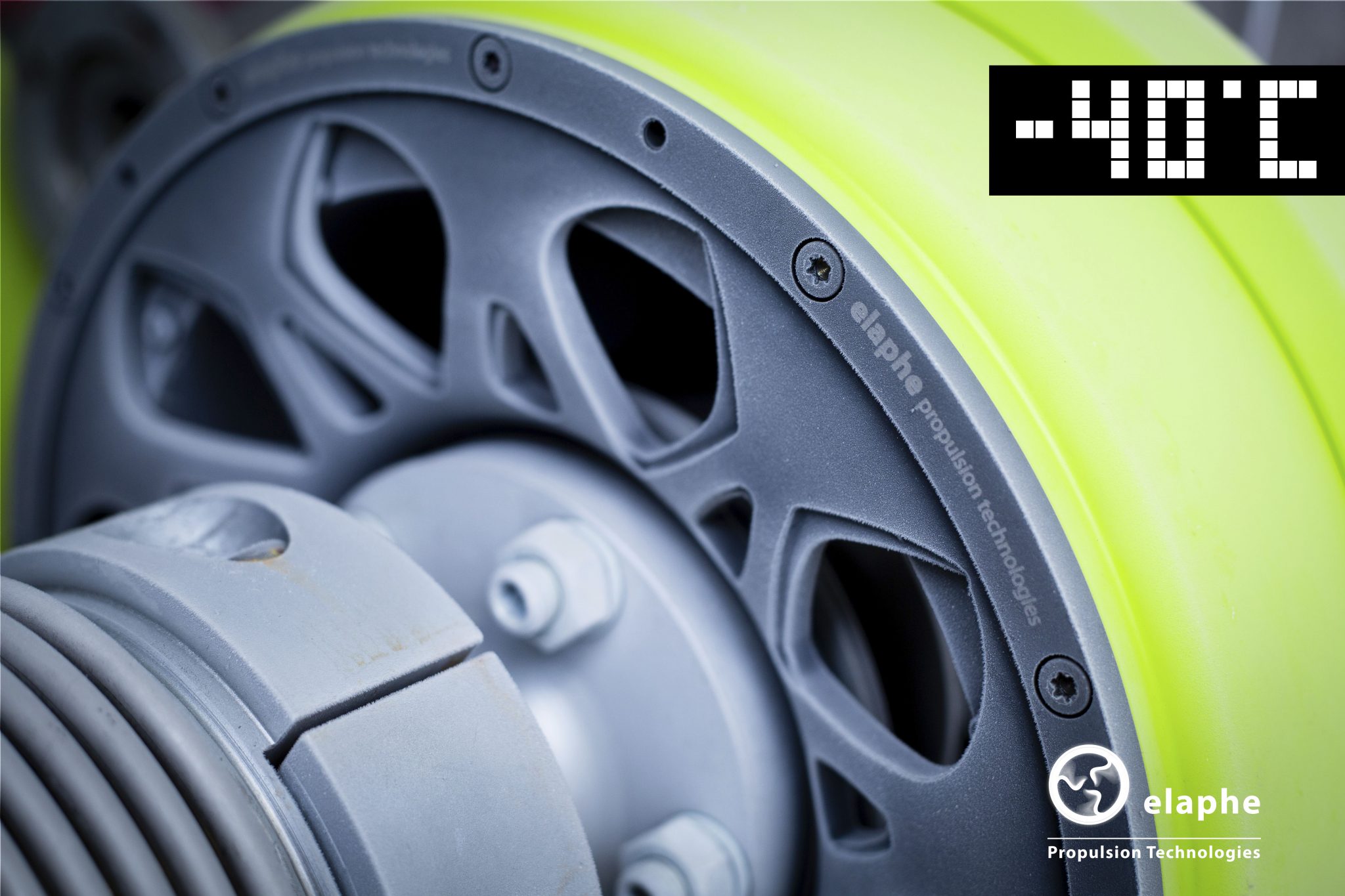 Would you like to set up your own test flow and equipment? We are experienced in developing and implementing custom test benches, or customizing our lab equipment for your purpose. Our support guarantees a seamless handover to your staff and a smooth tuning and start-up process for the testing activities.