ACS – Automotive Cluster of Slovenia – is the place to be for the local #automotive insiders.
We are glad to be joining the community that exchanges best practices among the most innovative #automotive companies of Slovenia!
Led by SRIP ACS, the organisation ties together Slovenian suppliers and solution providers towards a fruitful collaboration between 3 pillars:
Industry, science and government.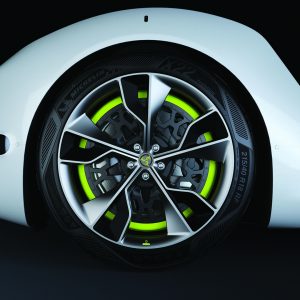 Current key areas of development are GREEN and DIGITAL transformations. And in Elaphe – we are all about supporting and CREATING just that!
A special shout out goes to their strategic mission of enabling Slovenian automotive companies through the program "GREen Mobility" (GREMO), placing Slovenia among the most innovative automotive players in Europe – and beyond!
GREMO – »GREen Mobility« mission is a national interest for ensuring the transformation and further growth of the Slovenian automotive supplier industry.
In this regard, GIZ ACS, led by Tanja Mohorič is connecting local companies, together creating approximately 10% BDP and 20% of all Slovenian export!
Growing day by day, Elaphe is glad to be part of this wonderful community that connects similar minds on a path to creating a further green and digital transformations.
As Iztok Seljak (Hidria) stated for STA in October 2021:
» Slovenian automotive industry will need 600 million euros for enabling innovations for the green mobility cause. Around 400 million will be covered by companies themselves, while the fund of 200 million is anticipated from the government.«
This is just the beginning, showcasing Slovenia's e-mobility potential.
And together, we can further position Slovenia as one the most innovative countries in Europe!