Turkey, Spain, Germany … the team has covered many grounds to cover the outcomes of the Sys2wheel project that aimed at developing next-generation electric vehicles used for city logistics.
With the project closure, the partners Elaphe, Virtual Vehicle, Idiada, Tofaş and other industry players discussed the work and technologies involved.
You are invited to watch Sys2wheel final project video, covering the project's technologies and showcasing the potential of the in-wheel solution.
Many innovative technologies were integrated into the retrofitted Fiat Doblo, being a vehicle demonstrator of also Elaphe in-wheel technology, benefiting the vehicle in improved packaging for battery and cargo, and increased energy efficiency at reduced conversion complexity and cost.
Sys2wheel retrofitted vehicle has many advantages, such as;
➤ increased driving range with the same battery or keeping the same range with smaller batteries,
➤ reduced number of components and complexity of the supply chain,
➤ compact packaging of powertrain components,
➤ powertrain technologies for intelligent and connected vehicles,
➤ providing high stability and performance, enabling attractive user-centric designs,
➤ reduced vehicle weight and thus carbon-dioxide emissions,
➤ reduced maintenance costs, reduced energy costs,
➤ lower development costs and thus
➤ lower vehicle price.

Since one of SYS2WHEEL's objectives was reducing vehicle weight, certain redundant components were eliminated, freeing space for the integration of not one, but two battery packs, increasing the vehicle's range by up to 20%.
Sys2wheel project would not be possible without the consortium of partners: Applus+ IDIADA, AVL, Elaphe, FPT Industrial, Hiwi-tronics, IESTA, IVECO, REE , Jeep, TTTech Auto, University of Surrey and Virtual Vehicle Research GmbH.
See more about the project here: https://sys2wheel.eu/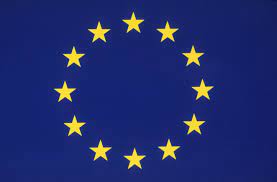 This project has received funding from the European Union's Horizon2020 Programme for research and innovation under grant agreement No. 824244.
This document reflects the consortium's view the Agency and the Commission are not responsible for any use that may be made of the information it concerns.